Ford Continues Sales Momentum Into 2016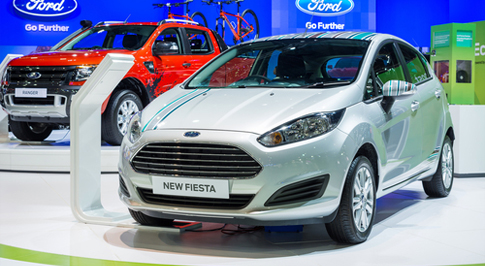 Ford has reported a continued increase in sales across all sectors in its year on year January sales analysis. Ford of Britain's chairman and managing director Andy Barratt commented that "Ford's sales start to 2016 builds on the momentum evident in 2015 and is a direct result of continued investment in exciting products and industry-leading technologies."
Figures released by the Society of Motor Manufacturers and traders show that Ford experienced growth across all sectors, with the most impressive figures taking place across the commercial vehicle sector.
The figures show that ford is entering its 51st consecutive year of market leadership within the commercial vehicle sector, with its CV sales almost doubling that of its nearest rival. The Transit Custom and Transit remain the UK's most popular commercial vehicles.
The manufacturer also reported success in the retail vehicle area, with retail car sales up by 2.6% in January 2016 compared to January 2015. Ford sold 22,035 retail cars in January 2016, with the Ford Fiesta remaining the UK's best-selling car; a title the vehicle has held for 7 consecutive years.