Ford in Surprise Team Up With Jose Cuervo Tequila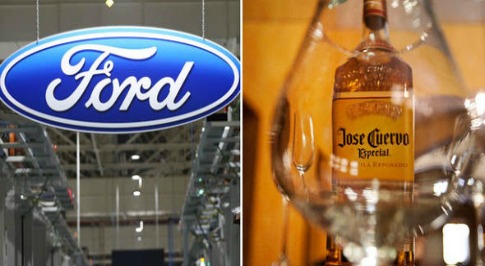 Ford has teamed up with tequila manufacturer Jose Cuervo, in a partnership that has raised a few eyebrows in the motoring industry.
No, they're not joining forces to create a new engine oil-based cocktail. The companies are collaborating in an effort to "develop more sustainable bioplastics to employ in Ford vehicles," a Ford press release has stated. They are investigating the use of agave by-product leftover in the process of tequila making, to see if it can be used the creation of a material that could be used for the interiors of Fords, as well as exterior features such as wiring harnesses and HVAC units.
Ford has reported that the early tests so a lot of potential, and energy consumption could be reduced by the used of sustainable products used in its cars production processes. Additionally, petrochemical consumption could be reduced, helping aid lessen the environmental impact of vehicle production.