Ford Triples Investment in Self Driving Technology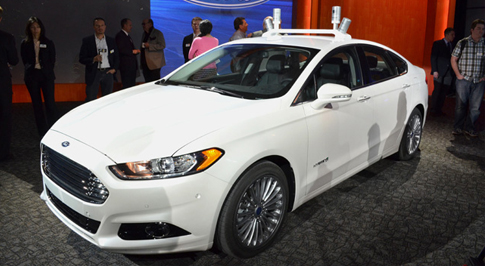 Ford CEO Mark Fields has announced that the auto manufacturer is planning to significantly ramp up its research into self-driving vehicles, and intends to increase investment in these areas.
Speaking at the Mobile World Congress, an annual technology conference being held in Barcelona, Fields said that Ford is set to triple its level of current engineering investment in autonomous technology. Fields highlighted that the increased investment would help Ford design an autonomous vehicle that has potential mass appeal, allowing the company to stay true to its roots as a heritage manufacturer with mass appeal.
Fields said that "When the first Ford autonomous vehicle comes out, it will be a vehicle designed to serve millions of customers –not just for those who buy luxury vehicles. At Ford, we've been focused on autonomous vehicles for more than a decade, and this year, we will have the largest autonomous test fleet among all automakers. As we look to the future, it is clear we are on the cusp of a revolution in mobility ó from car sharing to autonomous driving to the customer experience."
Known figures suggest that Ford is currently testing around 30 autonomous vehicles, largely in the USA's desert regions, although with the new investment this number is likely to increase.