Ford Ranger Named 2020 Auto Express Pick-Up of the Year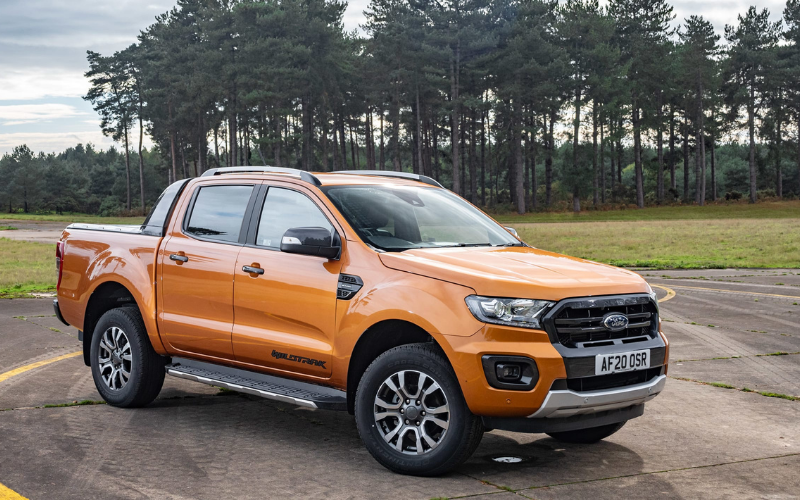 The Ford Ranger has been named the 2020 Auto Express Pick-up of the Year for the second year running.
The annual Auto Express awards cover more than 25 automotive categories, honouring all types of vehicles and manufacturers.
This year, the Ford Ranger drove home with the Pick-up of the Year title, with judges commending it for its great balance of comfort, strength and reliability.
Commenting on the success of the Ranger, Auto Express said: "Our pick-up class has been won for the second year in a row by the UK's best-seller. In fact, the Ford Ranger doesn't simply top the category, it dominates, and for very good reasons. It strikes a great balance between workhorse dependability and everyday comfort, because Ford has cherry-picked some of the best bits of its passenger car line-up to give the Ranger the kind of tech and quality that most rivals struggle to match."
The Ranger was given an update last year, with Ford mastering the space, payload and towing capability of its pick-up truck, making it the ideal workhorse for even the toughest of jobs. All models are equipped with the 2.0-litre EcoBlue diesel engine, which provides exceptional torque and selectable four-wheel drive so it can tackle all terrains with ease, whilst providing great power and efficiency on every journey.
Detailing the great features of the Ranger, Auto Express explained: "There's space inside for five, lots of plush materials, and the SYNC 3 multimedia system is the same as that found in the Focus and Fiesta. The good news doesn't end there, because the Ranger is a comfortable cruiser, too. Ford has done a great job tuning the suspension, and found the sweet spot between being able to cope with a one-tonne payload and still delivering near-SUV levels of ride comfort."
For more information or to book a test drive, enquire online, give us a call or pop down to your local Ford dealership today.