Nissan Manufacturing is helped by Solar Power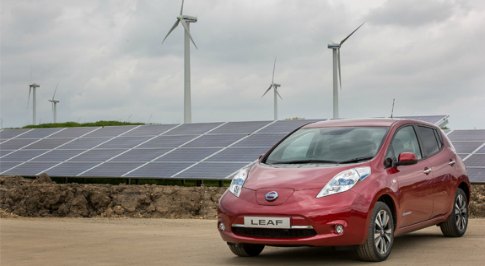 Nissan's UK production efforts are about to get a lot greener, following the installation of a sprawling solar array at the manufacturers Sunderland base.
Around 19,000 solar panels have been installed within the loop of Nissan Sunderland's test track, in collaboration with Nissan partners European Energy Photovoltaics.
The solar array can generate around 4.75 Megawatts of energy, which alongside Nissan Sunderland's existing wind turbine operation takes the site's total renewable energy capacity up to 11.35 Megawatts. Nissan state that in layman's terms, that's enough to generate around 7% of the energy used at the plant, and produce roughly 31,374 vehicles.
Speaking about the panels, Nissan's Colin Lawther commented that "with 10 wind turbines already generating energy for our Sunderland plant, this new solar farm will further reduce the environmental impact of Nissan vehicles during their entire lifecycle."
Alongside the recent unveiling of a car battery powered energy storage system, the news shows Nissan taking increasing steps to focus on renewables during the production and aftermarket cycles.