Peugeot 208 Receives A Four-Star Safety Rating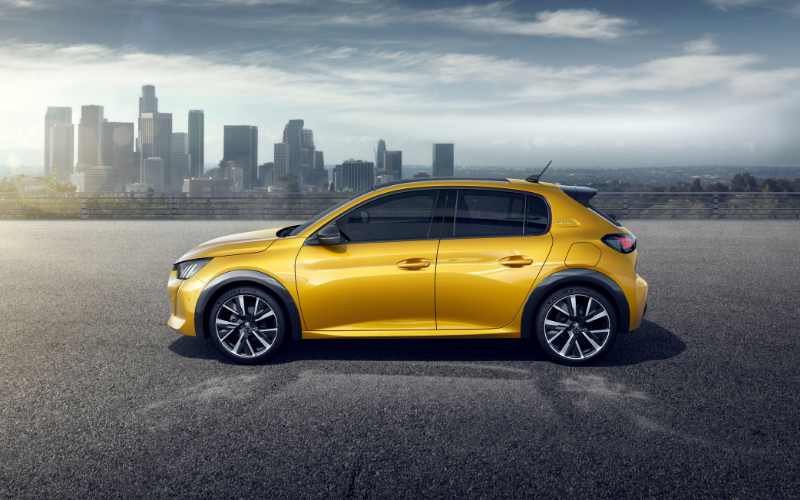 In the latest Euro NCAP 2019 safety tests, Peugeot's 208 model received a 4-star rating.
Passenger safety was recorded as good in the frontal offset test (where a collision occurs at the front of the vehicle on one side) and the knees and femurs of the driver and passenger were protected well.
In the side barrier test, the Peugeot 208 scored maximum points, with good protection to all critical body parts recorded.
To test child safety, Euro NCAP uses a 10-year-old and a 6-year-old-dummy. When the Peugeot 208 underwent a front and side collision, the protection to all critical body parts of the dummies was good, establishing good safety for children.
Another aspect of the vehicle that was tested was the front seats and head restraints to assess the protection against whiplash. The Peugeot 208 scored good for this; however, the back seats were not able to be scored because the centre seat does not feature a head restraint in some trim levels of the 208.
Furthermore, the Peugeot 208 also features an autonomous emergency braking system, which performed well in situations where collisions occurred at low speeds. All scenarios found that the AEB system helped to avoid or mitigate accidents. This is good because, in everyday driving, this style of driving is where most whiplash injuries occur, so having a good AEB system will be helpful in everyday scenarios, especially in cities.
The AEB system was also assessed on its detection abilities. It was found that the system performed adequately at detecting pedestrians and other vehicles, however, the camera system could not detect faster-moving pedestrians, such as cyclists.
Having said that, there is the option to have a radar-based system that features more enhanced AEB technology, however, this was not assessed in the Euro NCAP 2019 test.
Finally, the Peugeot was tested on how well its bonnet protects pedestrians if an accident was to occur.
The bonnet's surface gave good and adequate protection, especially to the legs of pedestrians, however, the base of the windscreen and pillars performed poorly.