The Peugeot 208 Is Named Car Of The Year 2020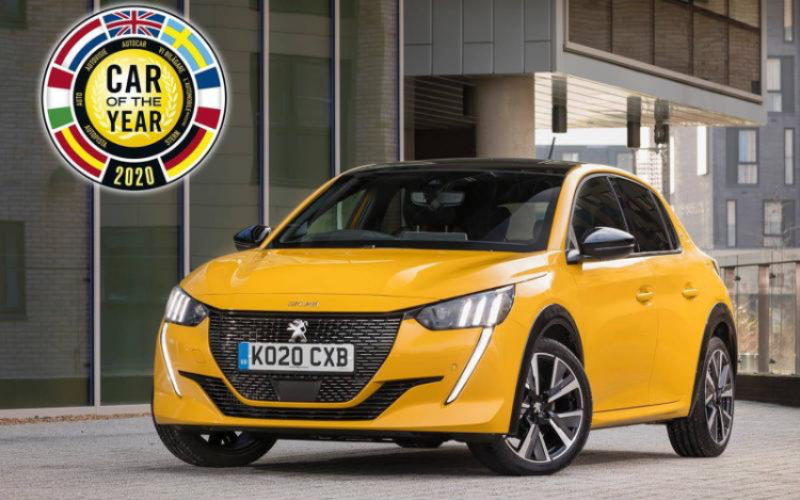 The 90th Geneva Motor Show was meant to be held yesterday, but due to Coronavirus, the decision was made to cancel the ceremony last week.
It was at the ceremony that the winner of the 'Car of the Year' award was to be announced, but keep the drums rolling, because the winner has still been revealed!
The Peugeot 208 has gone and driven to the top spot for 2020 and has been named 'Car of the Year', beating 30 other contenders!
The winner of the prestigious award is decided by a panel of 60 journalists from a total of 23 European countries. Cars have to be new vehicles that are already on sale (or will be on sale by the end of the year) in at least 5 European markets to be eligible to win the title.
Judges awarded the 208 281 points and 17 individual top votes, with the Tesla Model 3 coming second and the Porsche Taycan speeding to third place. It's quite interesting to see that the top 3 are either fully electric or offer electric versions, highlighting the change within the automotive industry.
This isn't the first award for the 208, previously being crowned Carwow's 'Little Legend' last year. What's great about this Peugeot model is that it is perfect for urban driving. It's agile and nippy, making inner-city driving a breeze. You even have the choice between petrol, diesel or electric powertrains, giving you the power to drive how you want. The all-new 208 and e-208 has the style, the personality and the appeal to put the fun back into driving.
It really is a little legend and we can see why it's been named 'Car of the Year 2020'.
Discover The New Models From Peugeot