Nissan Celebrates the Production of the 500,000th LEAF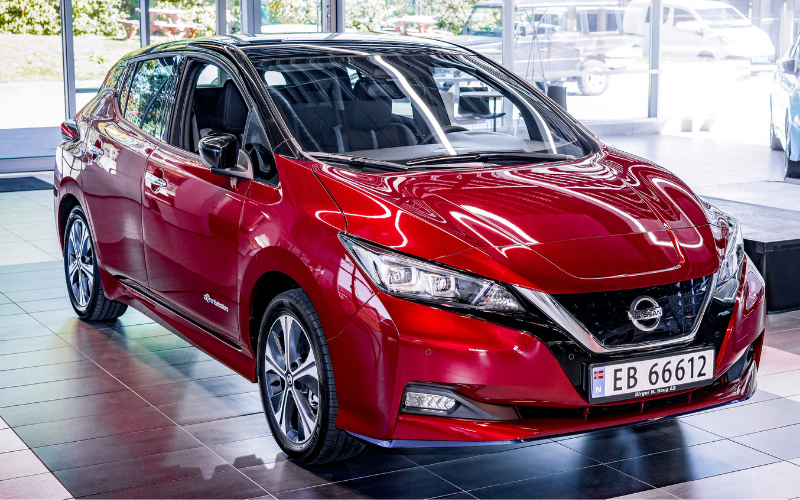 Nissan marked the production of the 500,000th LEAF at its Sunderland plant, in celebration of World EV Day.
This milestone comes nearly a decade after the first LEAF went on sale, which became the world's first mass-marketed, fully-electric vehicle.
The production of the Nissan LEAF began in 2010, and since then, the Sunderland plant has built over 175,000 alone.
It's been a firm favourite for many UK drivers since it launched and has won many awards, including being named World Car of the Year back in 2011.
But who was lucky enough to drive away with the 500,000th LEAF?
Maria Jansen, from Norway, became the happy owner!
"My husband and I chose to buy a Nissan LEAF back in 2018, and we loved it," Jansen said. "We're very excited to become the proud owners of the 500,000th Nissan LEAF. This car really meets our needs with extended range and enhanced technologies."
Since lockdown, many people around the world have noticed the improved air quality from the reduced number of vehicles on the road, which has caused 68% of people in Europe to support measures to prevent a return to previous levels of air pollution.
Helen Perry, head of electric passenger cars and infrastructure at Nissan Europe, addressed this by saying: "Consumers have seen what cleaner air and reduced noise pollution feel like during lockdowns. Now more than ever, they're looking to take positive steps towards a more sustainable future and the Nissan LEAF contributes to this effort."
LEAF owners have helped prevent more than 2.4 billion kilograms of CO2 emissions since 2010, highlighting how the Nissan LEAF can contribute to a more sustainable future for all.
Learn more about electric vehicles