Production for the New MY20 Nissan Leaf Has Started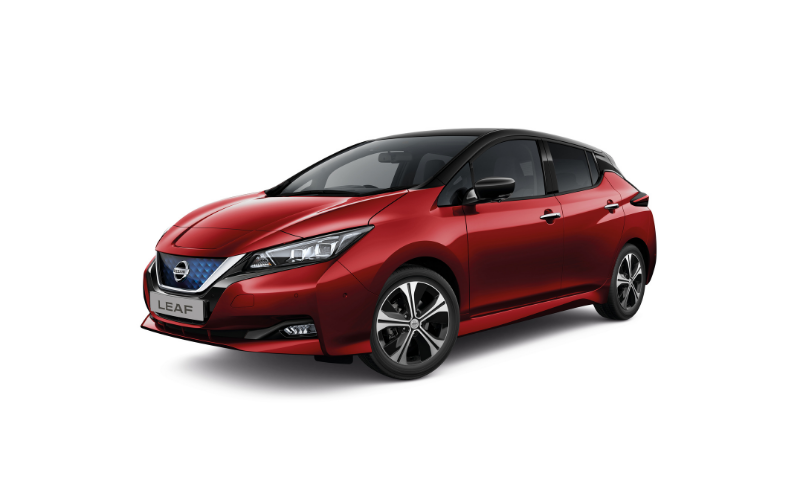 Nissan has announced the start of production for the new MY20 Nissan Leaf, which is expected to commence on November 16th.
The Nissan Leaf has been one of the most popular EVs on the market since it was released, and the new MY20 model will feature new technology and higher standard specifications, along with a reduction in price for the highest-level trim: The Tekna e+.
James Bird, EV Product Manager, Nissan Motor Ltd. said: "The Nissan LEAF continues to set the standard for advancing the affordability and desirability of zero-emission driving. The latest updates for the introduction of the MY20 LEAF range ensure the model is very competitive against other EVs in the segment, and even more accessible for customers."
The 40kWh and 62kWh versions both feature specifications enhancement, including Blind Spot Intervention on all trim levels, Intelligent Rear-view Mirror on Tekna models and the shark fin antenna comes as standard from N-Connecta trims and above, which means access to low built places such as garages or indoor car parks will be easier.
Nissan has also introduced a new trim level – e+ N-Connecta – which starts from £32,695 after the Government Grant. Featuring the 62kWh battery, this new model delivers a range of up to 239 miles and can reach 0-62 mph in an impressive 6.9 seconds.
Other changes that Nissan has made include a price reduction to the top trim level – e+ Tekna 62kWh – which has been reduced by £1,685 to £34,710. However, it doesn't mean anything has been compromised. The e+ Tekna is jam-packed with more great technology and features, including LED Fog Lights with cornering and ProPilot as standard, to enhance the overall driving experience and safety of drivers and passengers.
Other new features include the introduction of a Ceramic Grey colour option and a telescopic steering wheel, so driving position can be altered to suit the driver's preference.
With production starting in the next couple of weeks, it won't be long until the new MY20 Nissan Leaf will be available to order.
Make sure to keep checking our newsroom for all the latest updates on the new MY20 Nissan Leaf.
View our latest deals on the current Nissan Leaf