Nissan Launches LEAF10 to Celebrate 10 Year Anniversary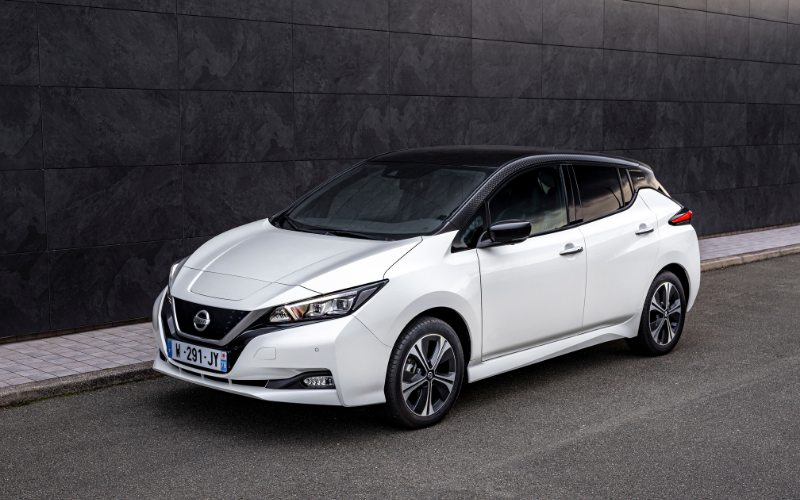 Nissan has released a special edition LEAF10 to celebrate the 10-year anniversary of its popular electric vehicle.
The Nissan LEAF was the first mass-produced EV to launch 10 years ago and has since been one of the most popular electric vehicles on the UK market. To celebrate its success, the brand has designed and launched a special edition model - the LEAF10.
Set to enter UK dealerships this month, the LEAF10 features a new colour option and enhanced technology to mark this important milestone.
Helen Perry, Chief Marketing Manager of Electric Passenger Cars & Infrastructure at Nissan Europe, said: "Since LEAF launched in 2010, Nissan has continued to evolve its EV technology, connected services and design to ensure it delivers on the demands and lifestyles of owners. Our iconic model has attracted over 180,000 motorists across Europe. We hope that with its enhanced styling features and latest technologies such as In-Car Wi-Fi and its remote functions including lock and unlock capabilities to receive packages; LEAF can continue to excite those who are just starting their EV journey."
Let's take a closer look at the LEAF10's new design updates.
Exterior Updates
Nissan has taken influence from its upcoming all-electric coupe crossover, the Ariya, for the exterior design of the LEAF10. It features a Kumiko pattern on the roofline, wing mirrors and boot lid, and is finished with 17-inch alloy wheels as standard.
Customers will be able to choose from two colour options – the classic Pearl Black Metallic or the brand-new two-tone Ceramic Grey and Pearl Black colour.
Technology Updates
In-Car Wi-Fi hotspot with built-in 4G connectivity is available on the new LEAF10, as well as an array of innovative safety features, including the new Intelligent Rear-View Mirror and Intelligent Blind Spot Intervention.
The NissanConnect Services app also allows drivers to remotely lock and unlock their vehicle and monitor the battery's charge level for an easier experience.
Available to order now, the LEAF10 starts from £28,820, which includes the Plug-in Car Grant deduction.
For more information or to make an enquiry, visit us online or call your local Nissan dealership today.