Nissan Leaf Crowned Car of the Year for 2019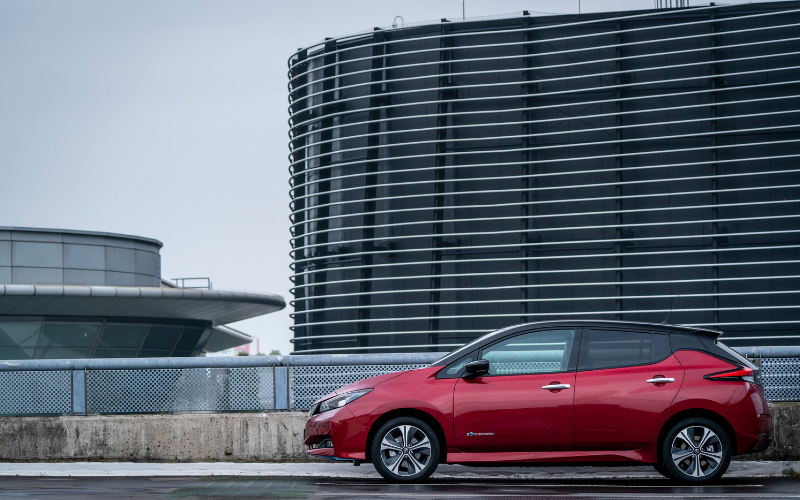 The Nissan Leaf has been named 'Car of the Year' at the 2019 Stuff Gadget Awards.
Stuff is the largest gadget magazine and website in the world, and the team judge products to select winners for 20 different categories.
The Nissan Leaf follows in the tyre treads of the Jaguar I-Pace and Tesla Model X, who have been previous winners of the 'Car of the Year' category.
Stuff Magazine's Editor-in-chief, James Day, said: "Cars are big gadgets on wheels and 2019 has been an amazing year for automobiles with ever more connected features and eco-friendliness without forfeiting performance. Nissan's LEAF has been a trailblazer for electric vehicles ever since its inception, and the latest model comes packed with a number of smart driver aides that guarantee massive grins when getting from A to B... or parking in a multi-storey."
The Leaf impressed judges with its 239-mile range and for including an exceptional range of driver-assist features, including ProPILOT and Around View Monitor.
The judges explained: "The LEAF is packed with the kind of technology you wouldn't expect from such an affordable family car."
It is one of the most accessible and readily available electric vehicles on the market, making it a popular choice for motorists who are considering making the switch. The starting price is also appealing, with the 40kWh starting at £26,345, which also qualifies for the government plug-in car grant.
James Bird, LEAF product manager at Nissan Motor (GB) Ltd. said: "We are absolutely thrilled that LEAF has been awarded Stuff Magazine's "Car of the Year". There's never been a better time for drivers to make the switch to an EV, with the many economic and environmental benefits that they bring. It's rewarding to know with official recognitions such as this, that Nissan is getting it right when it comes to leading the charge for electrification."
If you're interested in the Nissan Leaf, click here to browse our full range.