Peugeot brings most economical non-hybrid car to UK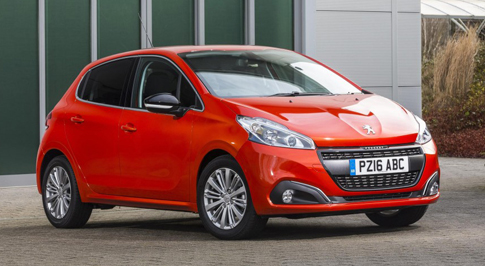 Peugeot has announced the release of a revised engine line-up of some of its most successful models, including the Peugeot 208, as part of continuing efforts to meet Euro 6 emissions standards.
Using sophisticated BlueHDi diesel technology, the new Peugeot 208 1.6 BlueHDi has an emissions capability of as low as 79g/km, making it the best performing non-hybrid vehicle currently available on the UK market. The new low emissions Peugeot 208 is available in the Active and Allure trim levels, 3 and 5 door sizes, and comes with Peugeot's Stop & Start technology.
Other models utilising BlueHdi engine technology include the 308 hatchback and 308 estates, both of which are available in three economic power choices.
The release highlights the increasing efforts by Peugeot to reduce the Co2 emissions of all its vehicles in line with European regulations through the development of more environmentally friendly engines. These efforts have made Peugeot a market leader in the environmentally friendly vehicle sector; in 2014, the group's vehicles had an average Co2 emissions level of 110.3g, lower than the average of 123.7g/km. At the time of writing, 20 Peugeot vehicles using the groups BlueHDi and PureTech engines are class leaders for Co2 emissions in their power class.
Speaking about the new engines, Peugeot UK's Managing Director Mark Pickles said "The new 208 79g/km is the industry class leader and reinforces the Brand's commitment in continually pushing the boundaries of technology for both petrol and diesel engines. We pride ourselves in producing engines that reduce emissions without compromising performance and driver enjoyment, while optimising fuel consumption."