The All-New Nissan Ariya Will Be Available With 10 Colour Options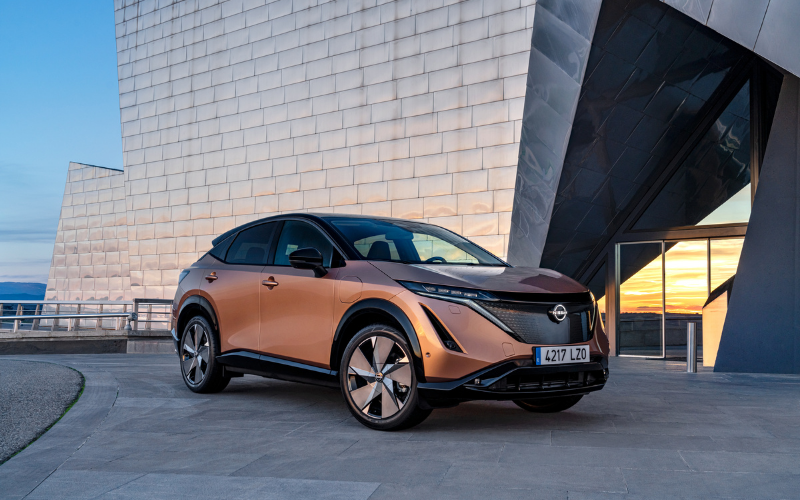 Nissan has released the colour palette for its upcoming electric vehicle – the all-new Nissan Ariya.
The Ariya is the brand's first all-electric coupe crossover and it delivers a powerful, yet smooth performance, offering a welcoming interior to give a home-from-home feel for all passengers. With a range of approximately 310 miles, the Ariya is ideal for long and short journeys, eradicating range anxiety and providing ample miles to go wherever you want to go.
Ashwani Gupta, Director of Nissan, said: "The Nissan Ariya is a truly beautiful and remarkable car. It enables you to go further, easier and in comfort. The Ariya is designed to impress, and to express what Nissan strives for – making our customers' lives better."
You will have 10 colours to choose from, all of which enhance Ariya's design and appeal.
Lesley Busby continued: "Ariya is the culmination of Nissan's electric mobility expertise and a strong statement of intent for the future of EV design. We, therefore, worked hard to introduce a truly futuristic and technology-driven design language for the colours, analysing them in detail to create the perfect match for Ariya's innovative personality."
A variety of colours have been developed to suit a range of tastes. Nissan has also taken inspiration from the natural world, with Aurora Green inspired by the Northern Lights and Akatsuki Copper mimicking the sunrise.
Along with these colours, the Ariya is also available in Pearl White, Warm Silver, Ceramic Grey, Gun Metallic, Burgundy, Pearl Black, Tinted Red and Peral Blue.
Here are just a couple of our favourite colours:
Lesley Busby commented: "We know that black and white colours are some of the most popular options with vehicle owners in Europe and around the world. With Ariya, we have introduced a new level of richness and a premium veneer for these customer favourites. Combined with the quality and attention to detail seen throughout the colour palette, we're excited for customers to experience Nissan's new era of colour design for themselves."
If you're interested in the all-new Nissan Ariya, contact your local Nissan dealership today or visit us online.
Learn more about electric vehicles